If you're looking for budget tires, you've probably stumbled on the name Kenda. It's not one of the big-name brands in tires but well-known in the low-priced segment. You might have heard somebody speak highly of these tires and their properties.
But are these tires any good? Before buying them, you'll want to know if they'll last in use and how good their traction is. And what about their fuel efficiency or maneuvering in the snow? We'll look into all these aspects and more in our Kenda Tires review, so keep reading.
These are some of the things we'll cover in this Kenda tires review.
Who are Kenda tires made by?

The best Kenda tire models.

Kenda tires review: How is the quality?

Who are Kenda tires for?

Where can I buy Kenda tires?

Are Kenda tires any good?

Where are Kenda Klever tires made?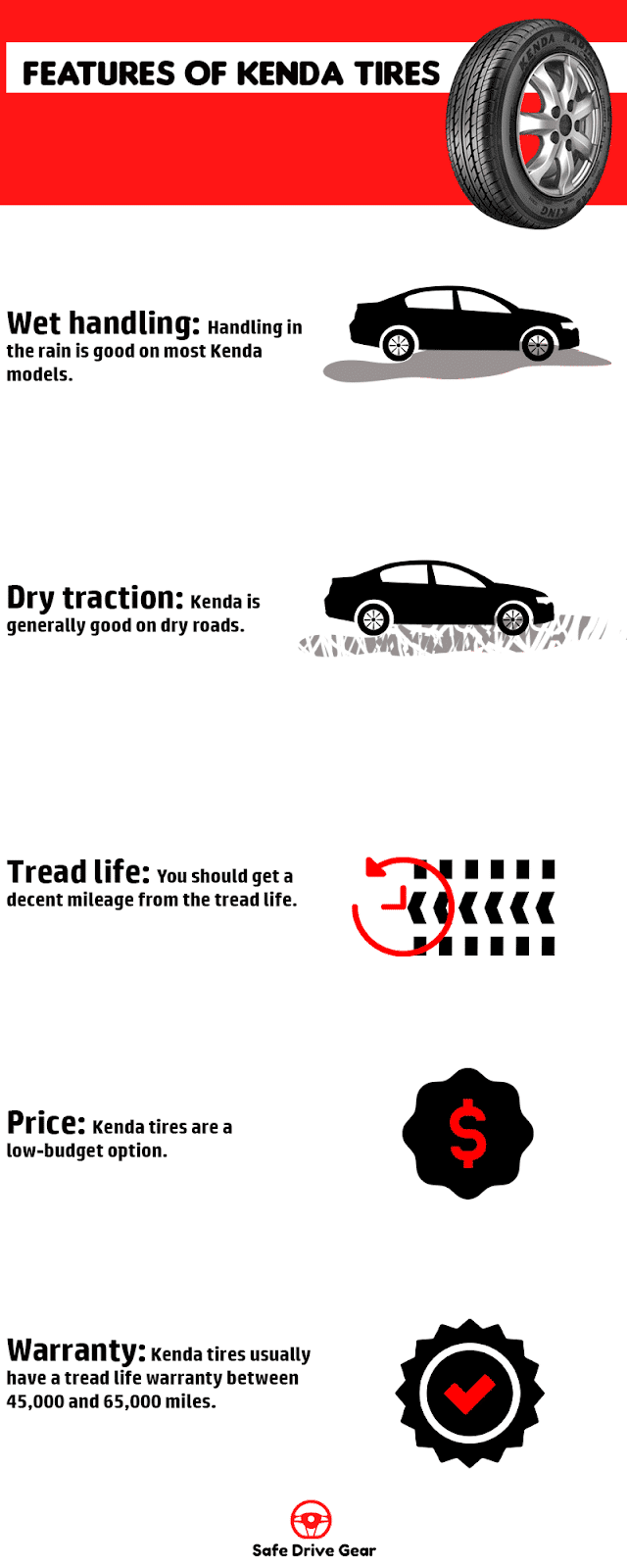 Who Are Kenda Tires Made By?
Even though Kenda Tires isn't the most well-known brand, it's been manufacturing tires for decades.
The Kenda Rubber Industrial Company started out in Yuanlin, Taiwan, in 1962, producing tires for bicycles. The company has since spread around the world, including to the United States and Europe, and extended its operations to motorcycles, ATVs, as well as all types of passenger vehicles.
Today, Kenda has factories in Vietnam, China, and Indonesia, but it also has a technical center in Akron, Ohio. The company has spread to the US market, and today you can find these budget tires in American tire stores and online.
Best Kenda Tires Models
Before we get into our Kenda Tires review, let's look into the company's most well-known models so you'll get an idea of what they offer.
Kenda Klever for SUVs and Trucks
Kenda Klever is the company's tire range for SUVs, crossovers, and light trucks. It comes in an A/T model for all-terrain use, H/T for highways, R/T for rough terrain as well as an M/T model for muddy terrain.
The A/T, R/T, and M/T models all come equipped with large tread blocks and wide, long channels to drain water and mud. But naturally, the Kenda Klever A/T has a more low-profile tread to stay comfortable on the occasional tarmac as well. And if you're mostly driving on the road, the H/T is your ideal pick.
In general, this range of products offers a lot of bite and is the best pick for drivers looking for serious traction.
Kenda Klever M/T
The M/T model is ideal for off-roading, and its aggressive shoulder and center tread blocks are siped to increase traction. The tread is asymmetrical, so you can rotate it any way you like. Between the tread blocks, there's plenty of room for water and mud to drain.
In general, the user opinions on this tire and its durability are very positive. The tire is sturdy, but of course a little noisy if you use it at highway speeds like most off-road tires.
It has an amazing grip on dirt and gravel, but drivers note that it struggles a bit in the snow. In general, this would be an ideal tire for those who live in places with little to no snow, both in dry and wet areas.
Kenda Klever R/T
The Kenda Klever R/T is designed to take on any rough terrain without sacrificing the comfort of an all-terrain tire. The three-ply sidewall offers long-lasting durability, and the optimized tread features an all-weather compound, making the Klever R/T ideal for any off-road environment.
When used on the road, the R/T has excellent wet traction and even works well in snow. The construction is supposed to offer low road noise, something that customers confirm is true and a nice treat compared to mud-terrain tires.
Kenda Klever A/T
The Kenda Klever A/T is made to withstand some off-roading in wet and dry conditions. But unlike many all-terrain tires, it still has a tolerable noise level for the road. The tread is asymmetrical and pretty aggressive, but it's not as heavy and large as the M/T or R/T.
If you want a tire for everyday use on pavement and off-road purposes, this is definitely your pick. It's relatively comfortable and doesn't have much vibration, but it still maintains that off-road look.
As for the quality, this tire has a double steel-belted construction that helps maintain its toughness on rocky and rough terrain. However, some customers have seen uneven wear, and the tire is not the best for winter use despite the siping and large grooves.
Kenda Klever H/T
The Kenda Klever H/T is Kenda's best highway model for SUVs and light trucks. It has a more low-profile design than the previous two models and a much smoother driving experience.
The tread pattern is asymmetrical and features three rows of blocks at the center and large shoulder blocks with biting edges. In the middle, there are four deep circumferential grooves for water evacuation. All across the tread, this tire has zigzagging sipes to help you maintain traction on wet roads.
Kenda Kenetica for Versatile Comfort
The Kenda Kenetica is one of the most versatile models the company offers. It's an all-season tire that comes in a variety of sizes for all types of passenger cars, from sedans to SUVs and pickups.
This tire is designed to be light and smooth to drive while keeping the price low and the tread quality reliable. The design is asymmetrical and features multiple large grooves, sipes, and channels all around to reduce your risk of hydroplaning on wet pavement. According to customers, it also feels stable to handle.
It's an all-season model, so in theory, it can withstand heat, rain and light snowfall. But it's not the best model for areas with lots of snow and ice, where you'll generally need a real snow tire to stay safe.
Kenda Vezda for High-Level Touring
The Kenda Vezda is the company's high-level touring tire that's also fit for high-performance cars. It's low in weight and noise and has excellent handling properties at high speeds, especially in dry conditions.
It does have multiple sipes and wide directional channels, which help prevent hydroplaning. This means you'll mostly still stay safe on the roads in the occasional rain or storm.
This tire is an all-season model, so it does work relatively well in rain and light snow, as well. But we definitely wouldn't recommend you to use it for more than a short distance, and never in heavy snow or icy roads.
Kenda Kaiser for Racing and High Performance
The Kenda Kaiser is a high-performance summer tire designed for maximum grip. It's not the most durable tire, but this is common in high-performance models.
This tire isn't made for your everyday city driving, but rather if you love high speeds. It has a very particular look, too, with long curves and channels that will for sure catch the eye of those who pass by.
The tread compound is soft, which helps maintain a good grip on the road. This, together with the thinner design, will make it wear out relatively fast in use. But overall, for this price, they're great tires for a racer who goes through tires quickly.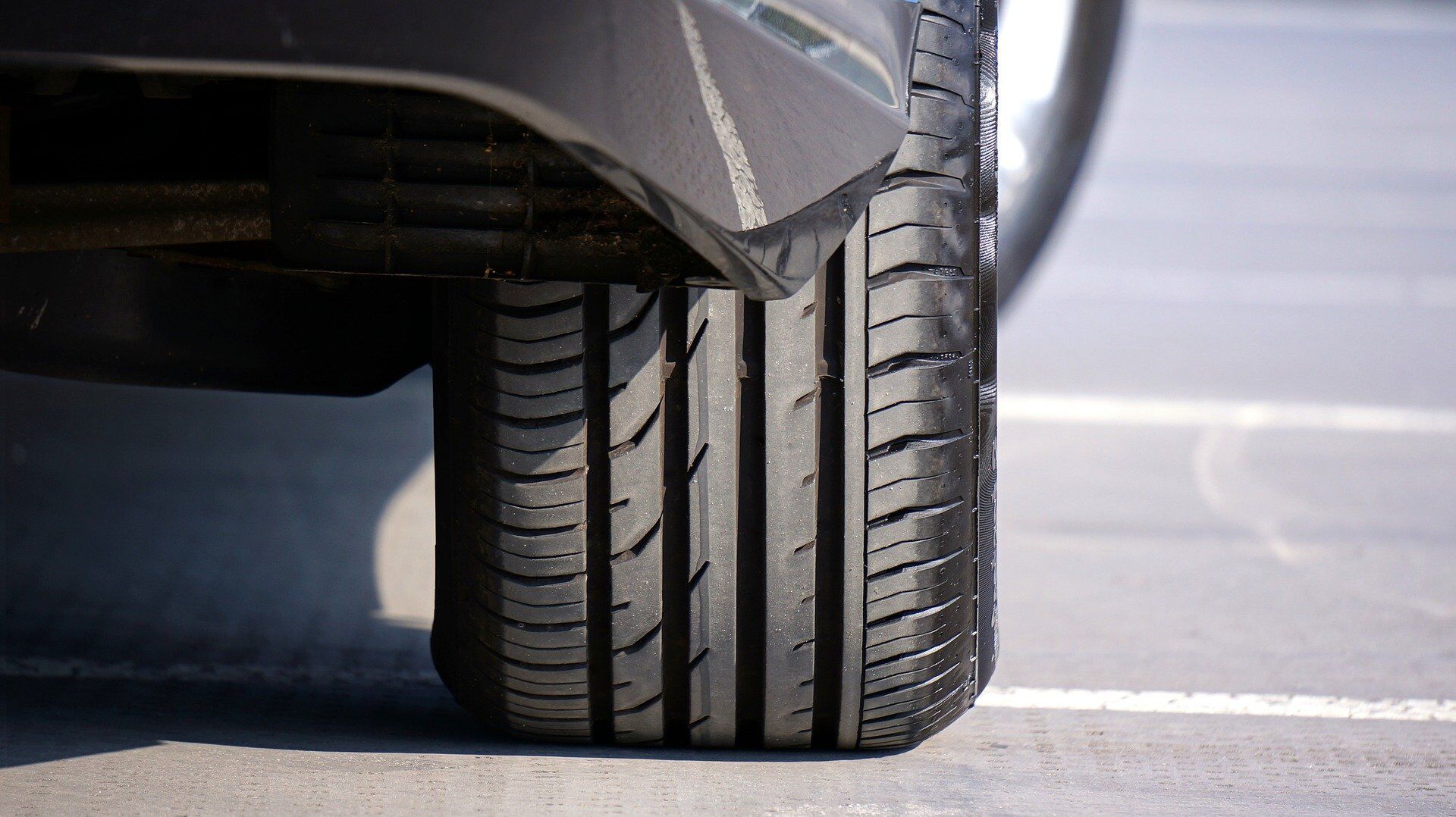 Kenda Tires Review: How Is the Quality?
Let's look into the specifics of Kenda tires to see if they're worth your money.
Wet Traction
Kenda tires have a good record on wet pavement, especially the all-season and SUV models. The company's touring tires, Kenetica and Vezda, generally have reliable stopping power on wet roads, and you can rely on them even in heavy rain.
The Kenda Klever M/T and R/T are favorites for traction on wet surfaces, as they keep their bite through mud and gravel. The Klever A/T and H/T models are also good in this aspect if you're looking for something a little lighter for driving on the road. They all feature an aggressive tread with deep channels that evacuate water quickly.
In general, we can recommend Kenda tires in areas that see a lot of rainfall. The only one that's not ideal for wet surfaces is the Kenda Kaiser.
Dry Traction
For dry traction, Kenda scores high points from users across the internet. These tires have great stopping power and generally good cornering abilities. But if we have to pick a favorite for traction at high speeds, it would be the Kaiser.
If you're more interested in off-roading, a tire like the Kenda Klever M/T or R/T helps you get through dirt, gravel, and sand.
Snow Performance
Kenda doesn't make a dedicated snow tire, so we really don't recommend these tires for snowy winters. All the all-season tires can handle some light snow, especially wet snow and temperatures above freezing.
If you had to pick one for snow, the Kenda Klever R/T is the most capable. But if you get more than a couple of inches of snow or you know there's possible ice on the road, they're not ideal. In these cases, we recommend going for a proper winter tire with serious siping, as well as tire studs or friction technology.
And with the Kaiser, we don't even recommend taking it out of the garage in the snow. It's fully a summer tire, so you'll put yourself in danger with it on a wintery road.
Noise and Driving Comfort
When it comes to noise and comfort in our Kenda tires review, there's no one answer because the driving experience isn't similar across the board.
The touring tire Vezda and the versatile Kenetica are smooth and stable to drive on, according to drivers who bought them. The Kenda Klever models, on the other hand, are a little noisier on the road, although the Klever H/T is relatively quiet. Still, they don't score high in this category.
Tread Life
Kenda tires generally offer a good tread life, especially considering their low price. You can usually get decent mileage out of them, enough to get your investment paid for.
Just remember that some customers have had experiences with uneven wear, especially with the Kenda A/T. Also, if you're taking your tires to do serious off-roading, the sidewalls on the A/T and M/T can be fragile. They can usually stand gravel and sand, but big rocks might be a problem.
Again, the low-profile and high-performance Kaiser is a different issue altogether. It's created for racing, but the low tread profile will wear out pretty quickly. Of course, this is a common issue with these types of tires, and the Kenda Kaiser does well within this category.
What we consider after going through dozens of reviews and customer opinions is that Kenda tires have a good tread life for their price. You can expect them to last for anything between 40,000 and 50,000 miles, depending on the tire.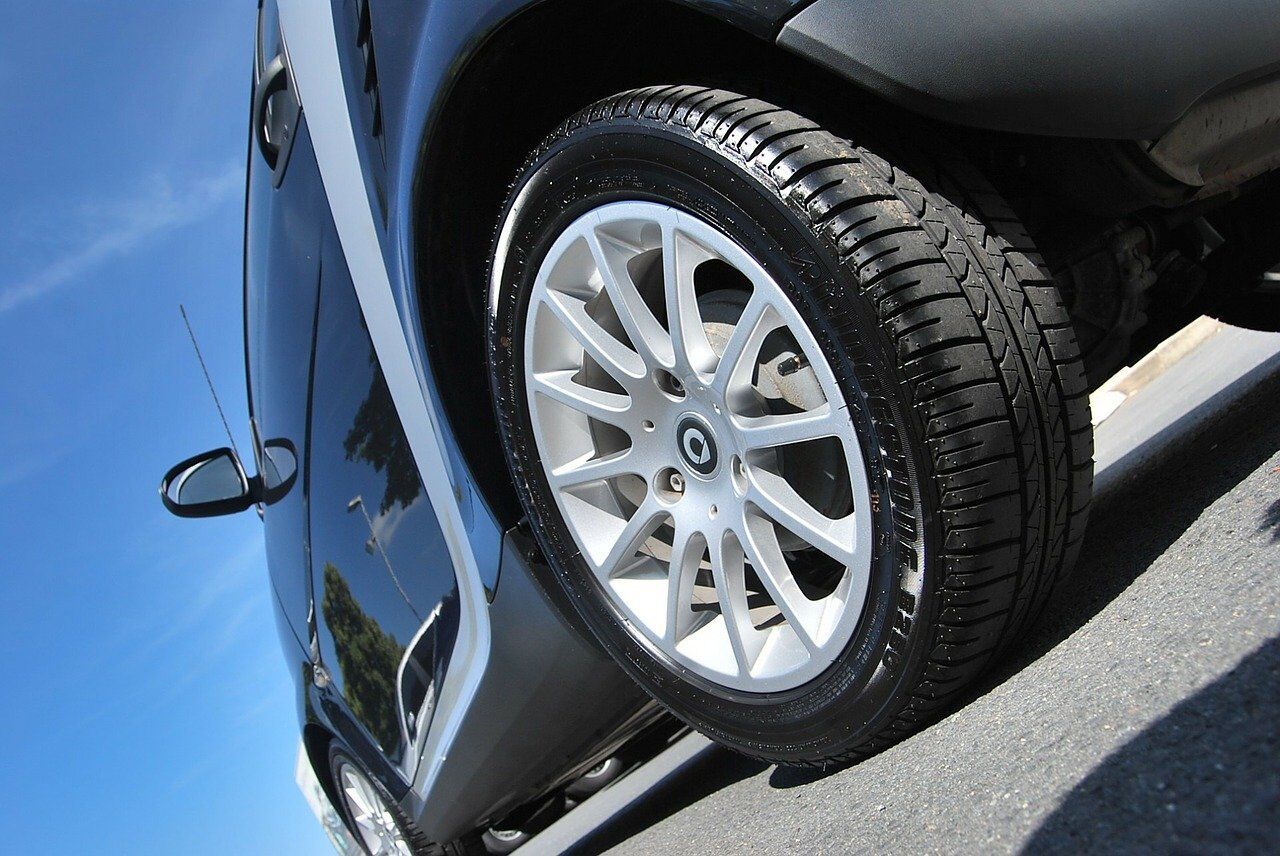 Fuel Efficiency
If you're looking to save some money on gas as well as tires, Kenda is well within the average. The models with the lowest rolling resistance are the Vezda and Kenetica, both ideal for driving long distances. The Kenda Klever H/T is also decent for its fuel efficiency.
Of course, the Kenda Klever A/T, R/T, and M/T are the heaviest treads with the highest consumption. They're not designed so much for long distances as they are for maximum grip, so you'll spend more with these models.
Just note that none of these tires really have any specific technology to reduce the rolling resistance and fuel consumption. They likely won't make you save tons of money on gas like some big-name brands, but you're saving on the tires themselves.
Price
As we've already seen, Kenda Tires offers tires at a very reasonable price. If you're looking to seriously cut costs, they're an excellent pick. With the right deal, you might be able to change all four tires at half the price of a big brand. But keep in mind that you'll also probably have to replace them faster.
However, if you're in a pinch, Kenda tires are definitely a good pick.
Warranty
Kenda tires usually have a tread life warranty between 45,000 and 65,000 miles, depending on the model. You'll have to check each one's specification before you buy, but generally, the treadwear warranty is longer in the touring tire category.
High-performance tires are more lightweight and have smaller treads, which will wear out faster, and the warranties tend to reflect that.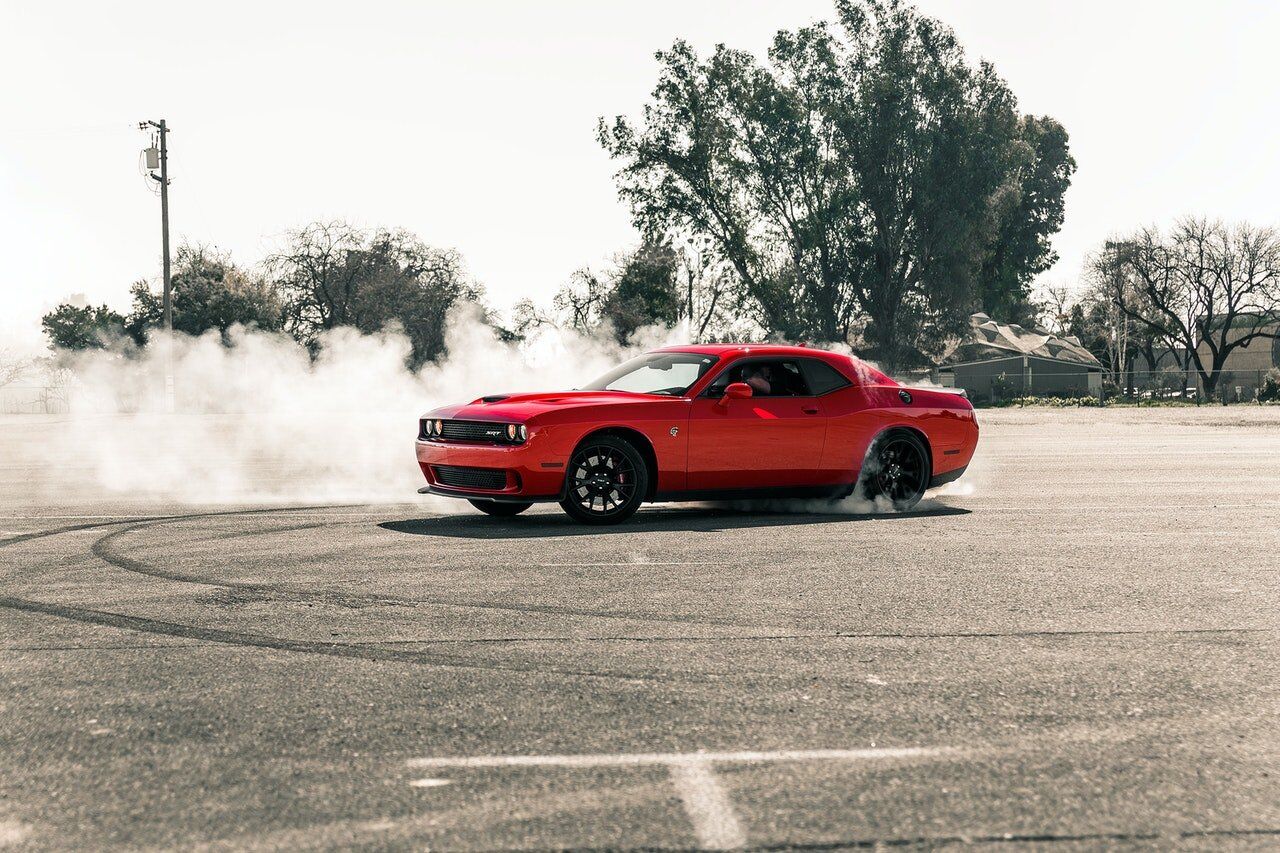 Who Are Kenda Tires For?
Are you the ideal customer for Kenda tires? It depends. They aren't to everyone's liking, but we think they're a solid option for some drivers.
Short Term Budget-Limited Drivers
If you're in a tough financial situation and you need to replace your tires, especially the full set, Kenda is an excellent pick. These tires will be a better option than many other cheap tires, and you don't have to worry about the cost.
If you're looking for long-term savings, we probably wouldn't recommend Kenda tires, as you'll need to replace them faster than a high-end tire.
Temperate Climates
Kenda Tires doesn't carry a winter model, so these are definitely more ideal for temperate climates. If you live in a northern state with harsh winters, Kenda is still a great option for summer use.
These tires do handle warm and dry weather well and generally have great wet traction. The all-terrain Kenda Klever is especially great for rainy and muddy roads, so it's a good option for the rainy South.
Safety-Minded Drivers
If you have family or you're just generally concerned for your safety when driving, Kenda is a good pick. These tires are usually stable and offer the stopping and turning abilities of an average or above-average tire. They're also safe in the rain and resist hydroplaning well.
How About Ecology?
If you're an eco-friendly driver, Kenda tires aren't the top option. In these cases, it's always better to invest in a more expensive and durable product, rather than a cheap tire.
Even if they're relatively well-made, lower-priced options won't last as long as a high-end tire. You'll eventually generate more waste because you'll have to throw out another set of tires faster.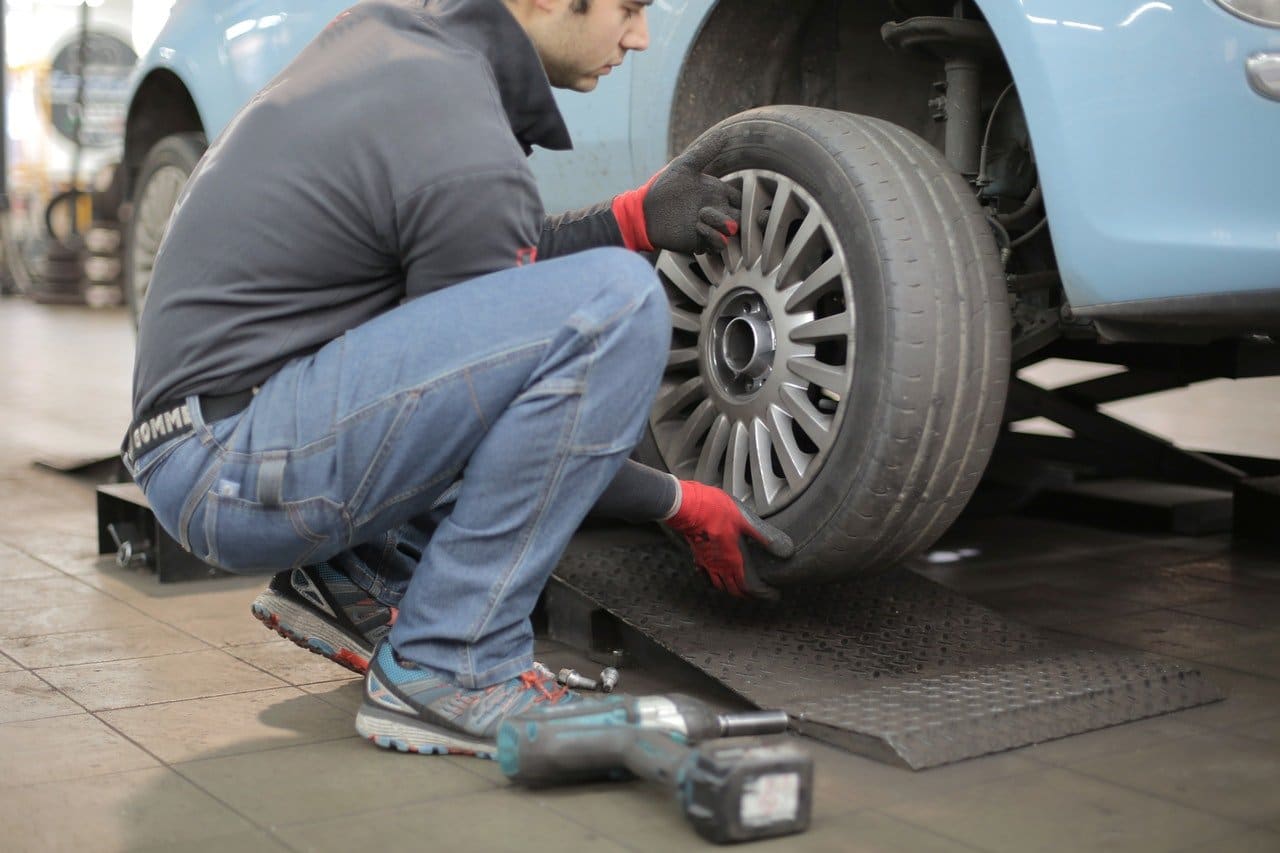 FAQ
Where Can I Buy Kenda Tires?
Kenda tires are available on Amazon, Walmart and other online shopping sites. They're not as widely available in every tire shop as many other models, but online, you can usually find them at a great price.
Are Kenda Tires Any Good?
In general, we do think Kenda tires are a good purchase. They're not eternal or of the highest quality, but they're above average in their price range. The company also offers lots of different models to choose from for all types of vehicles and all purposes. Whether you're looking for a high-performance model or a touring tire, Kenda has them both.
Where Are Kenda Klever Tires Made?
Kenda has factories in China, Taiwan, Vietnam and Indonesia, so their Kenda Klever SUV tires are made mostly in Asia. However, for those worried about quality, Kenda tires are generally much better than common cheap Chinese tires.
The Final Verdict
After going through this Kenda Tires review and searching for customer experiences across the web, we feel like we can recommend these tires. They're low-priced and versatile, and the durability is generally good.
The models we looked through in our Kenda Tires review had very good traction for an affordable tire option. This makes them a generally safe option to drive.
Kenda tires aren't magic, though, and they can't offer you everything for a low budget. If your priority is durability or eco-friendliness, they might not be your tire.