Lion Sport tires are hard to beat when it comes to an affordable price. But this doesn't mean that they're low-quality, rather, you get a lot of bang for your buck.
In our Lion Sport tires reviews, we dig deeper into the pros and cons of these wheels and see how well they hold up on different surfaces.
Models include: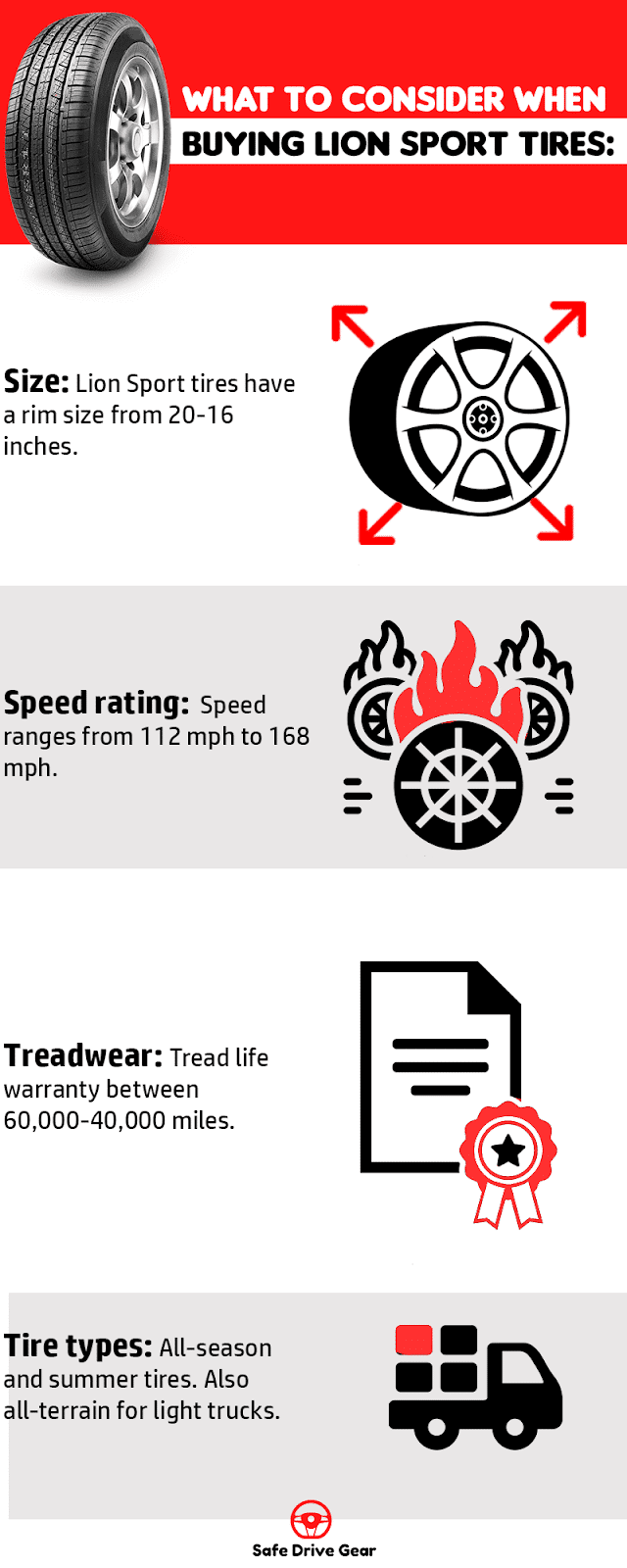 What To Consider When Buying Lion Sport Tires
Your location's climate and the type of car you have are two determining factors when choosing a set of suitable tires. A California driver, for example, won't need to worry about snow, but instead will require a set geared towards highway cruising.
Other crucial components to keep in mind include the following:
Size
For the wheel size, look in your owner's manual to find the specifications for your car. Don't depend solely on your current tire size, because chances are there's a range of options available for your vehicle.
The Lion Sport passenger-car tires on this list are between 16 and 19 inches in rim size, while the two light truck tires are around 20 inches.
Speed
As for the speed rating, this indicates the overall maximum performance of the tires. Basically, how fast they can go for extended periods of time without compromising on safety, as well as the handling and control of the car.
It also has to do with the weight of your vehicle. A faster and heavier car requires a higher rating and vice versa. You find this rating by checking the letter that follows the tire size.
The Lion Sport speed rating for the tires reviewed ranges from "S" to "W" and 112 mph to 168 mph. This indicates that all of these wheels are suitable for highway speeds on the regular.
Tread Wear and Traction
You also need to think about how long of a run to expect from your tires. The tread life warranty makes for a reliable source here, even though manufacturers use varying methods for determining these numbers.
Overall, the tread life warranty indicates how long a set of tires should last for around 75 percent of the individuals that use them. The other 25 percent accounts for those who drive in rough conditions on a regular basis, for example. All of the Lion Sport models on this list have a warranty between 40,000 and 60,000 miles.
A tire's tread pattern is important, as well, because it determines the traction a tire offers and how well it handles a variety of surfaces. For example, a firm shoulder tread block with a smooth pattern manages dry roads well, whereas wide circumferential grooves provide traction in wet circumstances.
Season Ratings
All tires come with a season rating, whether they're geared towards winter safety or year-round stability in a mild climate setting.
As for Lion Sport, they manufacture all-season, all-terrain and summer tires only. Some of the details include:
All-Season
All season tires are somewhat self-explanatory in that they offer reasonable capabilities year-round in most environments. This includes an appropriate amount of traction, safe handling and a quiet run in a variety of weather conditions including rainy roads.
However, for those that experience brutal winters with heavy snowfall and ice conditions, a basic set of all-season tires won't be enough. In this case, you'd need a specified tire that accommodates for this challenge. Unfortunately, Lion Sport doesn't manufacture winter tires until now.
Aside from this, if you prefer top-of-the-line products for your car, look for a high-performance tire. These provide superior handling and better quality all-around but at a cost, of course.
Summer
If you spend most of your time in a mild climate with limited rainfall, you could opt for summer tires. These offer superb traction and hold up well in moderate to hot temperatures. Summer wheels often come with the sharpest steering response and shorter braking times.
Avoid summer tires if your winters include regular temperatures below 40 degrees Fahrenheit. Summer-specific models tend to suffer in consistently cold weather, which could dampen your driving experience and put you at danger.
Other Ratings
Aside from weather-specific tires, some individuals seek all-terrain or off-road models. As you can guess, these tires aren't for those who spend the majority of the time driving on paved roads and highways.
If you indulge in off-roading as a hobby, live in a mountainous area or face dirt roads regularly, you might need an all-terrain tire to support your vehicle. You'll often find these tires on light to heavy trucks for this reason.
There's one all-terrain model on our list, so if any of the above factors apply to you, make sure to check it out.
Manufacturer Info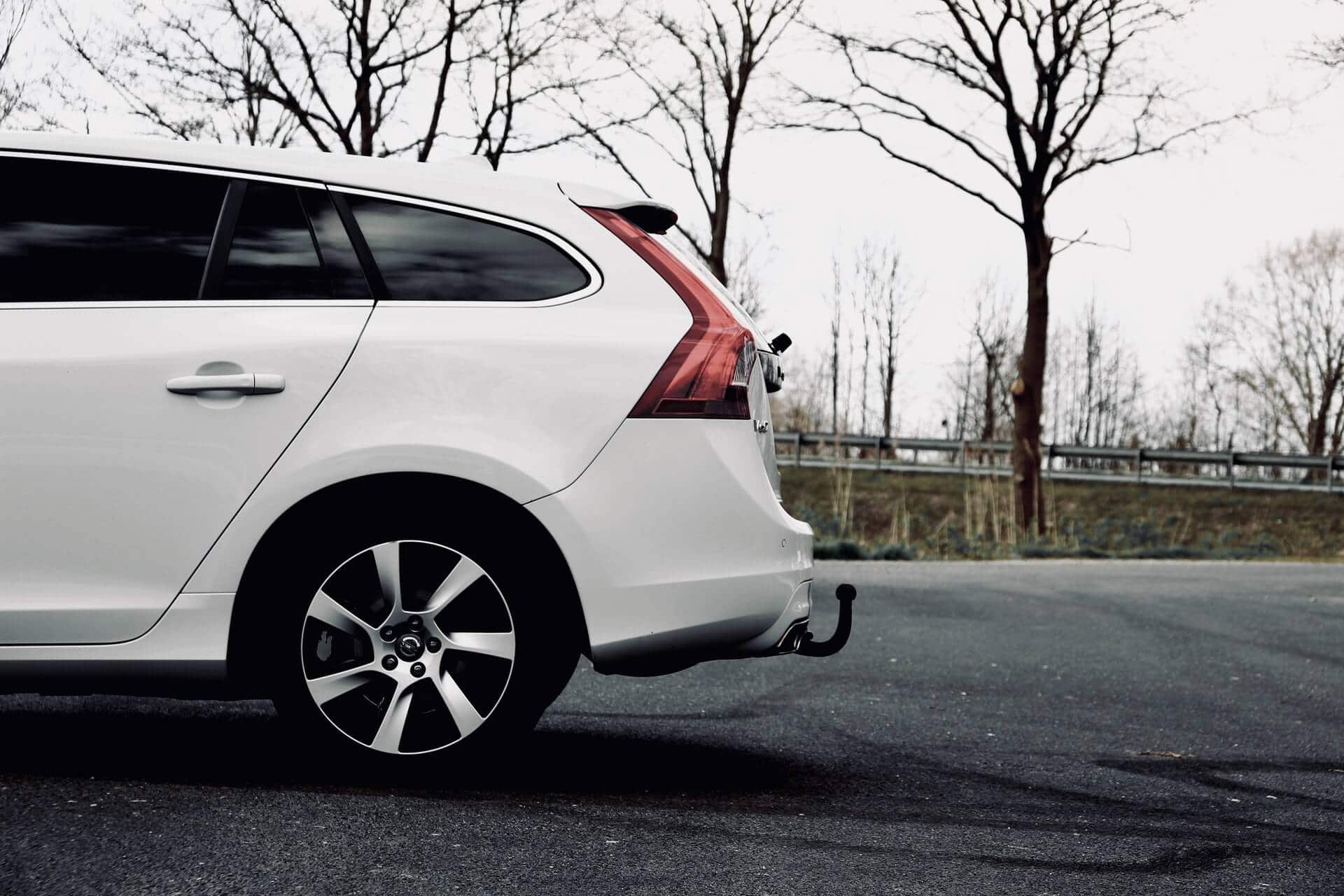 Lion Sport tires are manufactured in China and distributed by the Linglong Americas company. Despite what some believe, these tires aren't a knock-off version of famous brands like Michelin or Goodyear. They're simply a budget-friendly alternative.
Linglong features over 300 international and domestic tire design patents. It's the first Chinese company within the field to establish a rolling resistance and indoor noise laboratory for testing their products.
If you're still not convinced that Linglong is a valid tire alternative, they're also an OEM (original equipment manufacturer) supplier of tires for internationally renowned brands such as Ford and Volkswagen.
Lion Sport Tires Reviews
We detail five of the most popular Lion Sport tire models below. Included are all-season options, as well as one for the off-roading individuals out there.
The Lion Sport HP comes with a high-performance classification, ranking it at the top of our list. These tires have wide circumferential grooves that quickly remove water, which makes them grip better on wet surfaces. With firm shoulder tread blocks, they do just as well in dry conditions.
The tire's tread pattern and center tread blocks are highly angled. This offers a smooth ride and the additional lateral stability keeps the car oriented in its driving direction.
The Lion Sport HP comes with a limited 40,000-mile warranty. If you find a deficiency related to material or workmanship or the tire doesn't last that long otherwise, Lion Sport should cover the cost for you.
Users state that the traction and braking are excellent on both dry and wet roads. Some feedback even indicates that the grip of these tires is better than other Bridgestone models they've encountered.
As for noise, customers noticed that there was some tire roar inside the cabin as they sped on the highway, but this was only noticeable at top speeds. Otherwise, all was quiet.
The tires come at a reasonable price for the tread wear offered, but they're not the longest lasting option available.
Provides excellent traction on wet and dry surfaces.

Offers high quality grip that might beat competitor models.

Impressive lateral stability.
Noisy at aggressive speeds.

Not the most durable tires.
These all-season passenger car tires have a tread design that gives your car traction throughout most weather conditions. The broad circumferential grooves dissipate water quickly and help the wheels grip onto wet roads.
On dry surfaces, they don't suffer, either. The separate groove in the tread shoulder block, as well as the optimized tread pattern, are features that reduce road noise when driving at high speeds.
These tires have a speed rating of H which has traditionally been used by upscale sedans or sporty vehicles. They have a better steering response than those with lower ratings.
With a 50,000-mile limited warranty, these tires hold up very well for their price. Based on customer reports, these are inexpensive tires that offer value for money and good performance all around.
They're okay when it comes to snowy roads, but perhaps not as great as you'd expect from all-season tires.
Great steering response.

Smooth handling.

Noise-reducing tread pattern.

Long-lasting.
Not the best for winter road conditions.
These ultra-high performance tires offer superior steering precision on wet and dry surfaces with the help of a solid center rib. Its rim flange protector provides great cornering traction too.
The even treads make your vehicle quiet according to customers. Even when driving on the highway. But the downfall with this conservative design is that it compromises treadwear and the smooth surfaces wear out quicker.
With a speed rating of W, the UHP safely withstands speeds up to 168 mph. This along with the steering capabilities allows the tires to fit well with sporty cars and upscale sedans.
They have a 40,000-mile limited warranty that's valid if they fail to perform due to manufacturing defects.
Also, these are labeled as all-season tires but are more appropriate for summer as well as late spring and early fall. They don't give adequate traction on winter roads.
Impressive steering precision.

Great cornering traction.

Quiet tires.
Treadwear isn't the best.

Not enough traction for icy roads.
If you're someone who likes to venture into rough environments, these all-terrain Lion Sport tires are for you. They're equipped with microgrooves in the treads to give traction in muddy, wet conditions.
The sidewall protectors offer resistance against cuts from rocks and sticks so you can drive on rough surfaces without damaging your tires.
However, do note that you shouldn't drive in the toughest terrains since these tires are designed for use both on- and off-road. This means they provide a balanced profile that may not hold up well for the super serious off-road enthusiasts.
The tires come with an S speed rating, suitable up to 112 mph. The A/T is appropriate for small trucks and SUVs, it's classified as a light truck tire afterall. If you have another type of car, look at the other options on our list.
Included is a 50,000-mile warranty.
While customers appreciate the all-terrain specifications, some feel like these tires aren't the most comfortable wheels and that they're quite noisy as well. This is especially noticeable on highways.
Great for casual off-roading.

Can be used throughout the seasons.

Gives traction on muddy surfaces.
Don't provide a lot of comfort.

Rather noisy.
If you're more of a highway-cruiser than an off-road enthusiast, these highway traction tires for light trucks might very well be your top pick.
The tires have several features that increase their traction on wet surfaces. These include broad grooves that prevent hydroplaning, microgrooves in the treads, and tread rubber compounds made specifically for rainy conditions. They'll also provide better cornering power with a solid shoulder tread block.
This radial model has a V speed rating, making them safe for use up until 149 mph.
Note that these tires aren't covered by a limited lifetime warranty. Users are also reporting that they aren't the most durable overall.
According to other customers, though, the tires offer great grip on wet roads. They also have good handling around corners and hold up well on dry surfaces too. They're not the quietest tires, though, especially when you're approaching high speeds.
Very good traction on wet roads.

Easy handling in corners.

High speed rating for light truck tires.
FAQs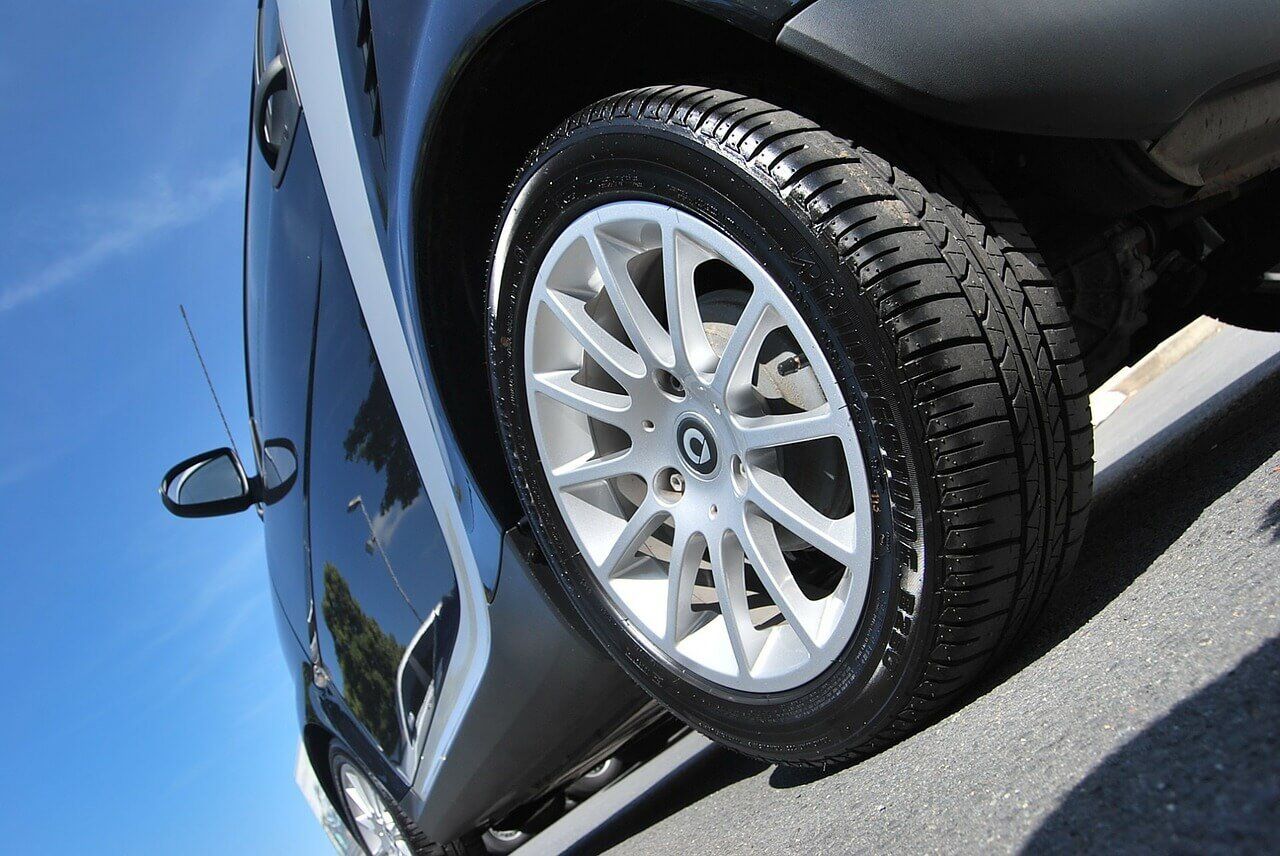 Are Chinese Tires Safe?
As with all car tires sold on the US market, Chinese models are also required to pass several quality tests according to US government standards and regulations. Therefore, they should be safe to use, generally speaking.
There are minor details, though, that you need to pay attention to when buying a budget-friendly model. For example, you can't expect the same braking distance or tread wear that you'd get from a higher-end brand like Michelin.
How Often Should You Switch Out Your Tires?
There isn't an exact answer as to how often you should switch out your tires. This depends on a variety of factors such as tread wear, driving conditions and more.
However, there's a general consensus that after five years of use, you should have your tires inspected once every year that follows. Most manufacturers recommend never driving on tires older than 10 years.
Do you drive more than the standard individual? If you average above 13,000 miles yearly, you should check your tires more often. If you notice that the tire tread is worn down to around 2/32 of an inch or if the tread wear indicator is showing, this is also an indication that it's time to switch them out.
Lastly, the tire's warranty exists for a reason and you never want to exceed it. So, do pay attention to this upon purchasing new tires and stay abreast to when the day comes to retire your current set.
What Happens If You Go Over Tire Speed Rating?
Since the speed rating is there for your safety, you should stay within the given range. If you exceed it for extended periods of time, your tires might explode.
The Verdict: Are Lion Sport Tires a Solid Pick?
Just because these tires are affordable doesn't mean that they're cheap quality. Overall, they perform well across a multitude of road conditions and throughout different seasons.
But which Lion Sport tires are the best?
If you drive a sedan or compact vehicle, I'd say go for the Lion Sport HP. They're appropriate for all seasons and give excellent traction on most surfaces. In short, these make for a great pair of all-around tires.
Now, if you drive a light truck or SUV, you need tires to support the heavier weight of the vehicle. The Lion Sport A/T offers superb grip for muddy off-road occasions, but they do just fine on regular roads, too.
Go for the tires that suit your car and your driving personality the best. Lion Sport offers some solid substitutes for more expensive brands.