Yokohama and Michelin are both excellent brands of tires, with the latter taking the turn as the more well-known of the two.
However, many people ponder which brand is best and today we're going to settle that for you: should you be buying Yokohama or Michelin?
Here's the bottom line: Michelin wins out in all categories except winter performance, but the differences between the brands are minimal. Every win is only by a fraction and you'd be smart to choose either of these brands.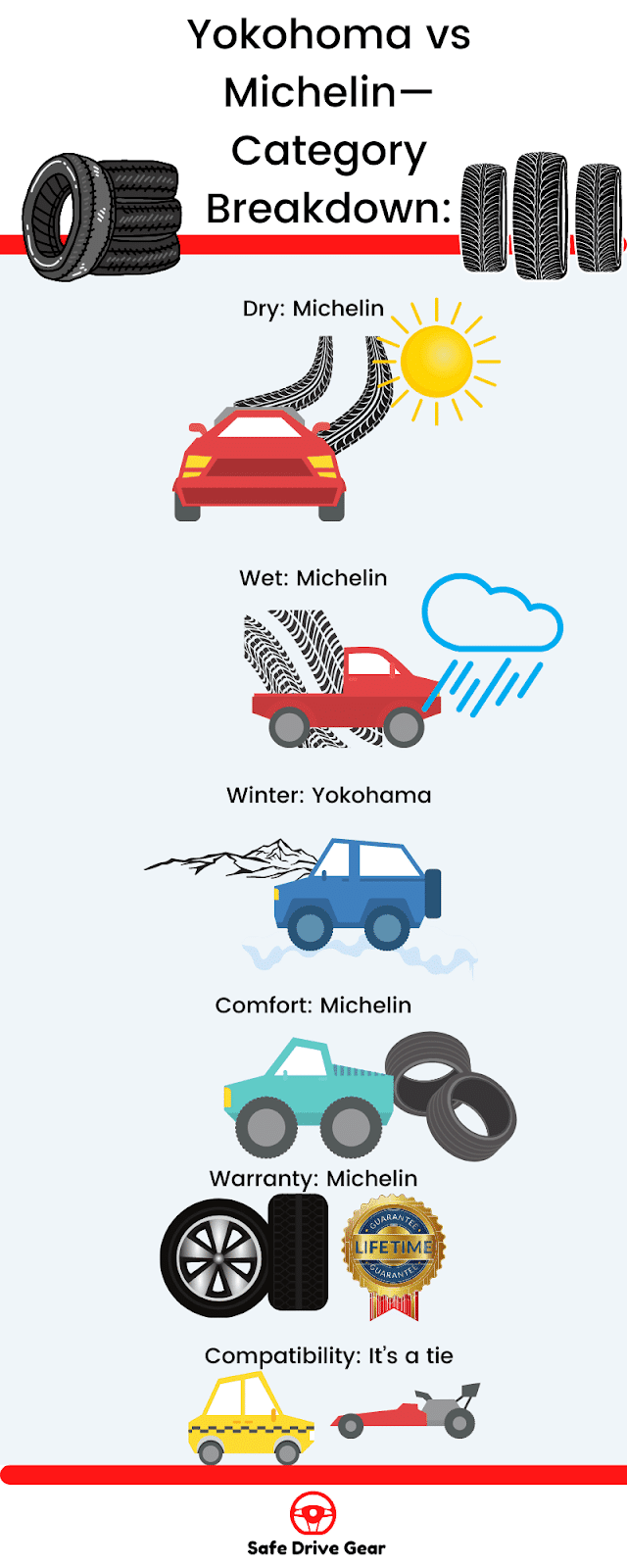 What Are Customers Saying?
Before diving into overviews and direct comparison, we have to take customer opinion into account. Yokohama vs Michelin is something people often ask on forums and on Quora, so what do the expert users have to say?
Quora
Quora has mixed but mainly biased opinions on Yokohama vs Michelin, but they always seem to come out in Michelin's favor. Some motorists outright dislike Yokohama and others are mainly pro-Michelin but Yokohama-indifferent.
The consensus seems to be that Yokohama will never be as high-quality as Michelin, due to the latter's incredible performance and high status as a household name.
However, less biased customers advise you to look at models rather than brands; only then can you compare the tires head to head.
Forums
Various automobile forums around the web have people focusing on specific models within Yokohama and Michelin's repertoire. Here you'll find extremely balanced and unbiased reviews, with equal numbers recommending both brands.
The forums' consensus is that the tires are equal in all regards except winter performance; Michelin excels there, although nobody brings proof of the claim.
Customers say they doubt either tire will be troublesome, both are fine for general use, and some say to choose whichever is the most cost-effective.
Now let's see if their words hold true and get down to direct model comparisons.
Yokohama vs Michelin: Direct Comparison
We need to be fair here, so we're taking two all-terrain radial SUV/truck tires to see which wins out.
Yokohama model: Yokohama Geolandar A/T G015 All-Terrain Radial Tire
Michelin model: Michelin LTX A/T2 All-Terrain Radial Tire
Dry Performance
Yokohama
Yokohama tires have an incredible grip on dry road surfaces. They're steady, relatively easy to handle, and wonderful for leisurely regular driving.
Users report they're not the best tires if you want to drive fast, so stick to simple travel. When driven appropriately they're strong, with no drift when braking, and they're fantastic overall.
Some customers report that the handling could be better on the roads, but improves significantly on dirt trails. Even so, they wouldn't shy away from using these tires day-to-day.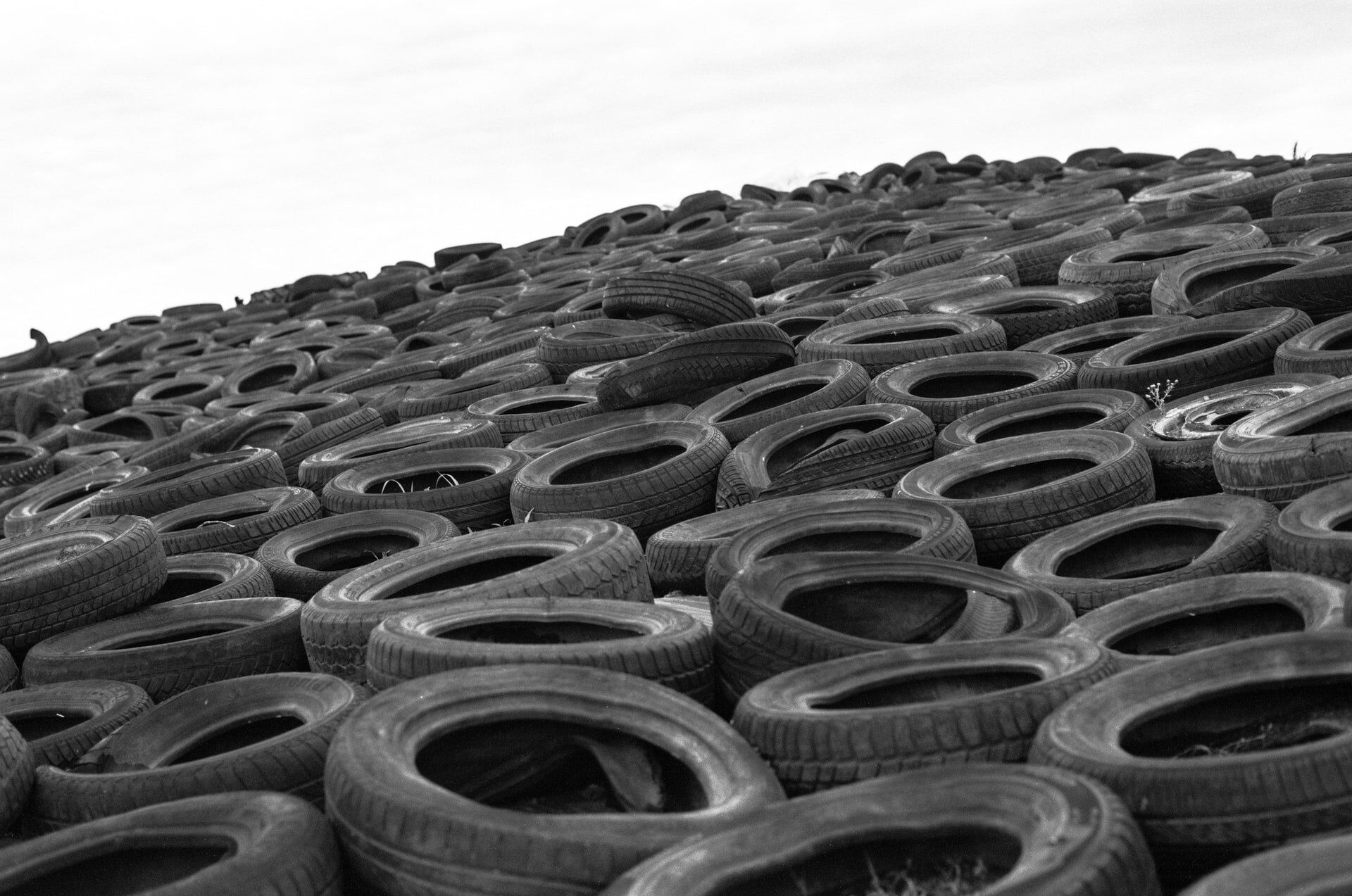 Michelin
Michelin is an excellent dry-road performer. Customers find this model superior to most other manufacturers when it comes to handling and responsiveness.
On top of that, the tires boast incredible traction, even when driving at speed. They accelerate smoothly, and when driving fast the braking distances are next to non-existent.
Some users state that the tire feels more like a highway tire than an all-terrain one, although it works wonderfully off-road too.
Wet Performance
Yokohama
While wet, the Yokohama tires stay out of trouble. It's difficult to find a road they can't handle.
Despite smooth and slippery roads underwheel, the tires have excellent grip, with tons of traction on all terrains.
The braking is somewhat of a letdown. There's a slight drift.
Also, avoid taking the tires out in deep mud on a rainy day. The tires struggle to get through it, but shallow mud is fine. Customers report that Yokohama tires made for extreme off-roading work fine for mud, so it's a model fault, not a brand one.
If you live in a swampy area with tons of deep mud, consider the Yokohama Geolandar M/T G003. The Geolandar X-MT are also fantastic if the conditions are incredibly treacherous.
Michelin
This Michelin model is as great on wet roads as it is on dry. It loses nothing on wet terrain. It remains as responsive and easy to handle.
You may feel a slight increase in wheel spin when accelerating, and braking distances increase marginally, but neither is extreme enough to cause problems.
Winter Performance
Yokohama
Surprisingly, while Yokohama tires have a fail point in the rain, they're fine in the snow. They brake perfectly on icy roads; our best theory is because ice is hard and made of crystals, where wet roads are just wet.
The tires can handle snow well, even after a severe snowfall or mid-storm. This may come from the fact that they perform best off-road—snow resembles dirt more than asphalt.
Michelin
This Michelin model has an aggressive tread pattern, making it a good candidate for snow performance. Of course, it's not optimal—the tires have no zig-zag or wavy sipes, which are additional grooves cut in the tread to improve snow performance. Still, they fare far better than your average highway tire.
You can't exactly drive with reckless abandon on snow and ice, but you can drive your normal routes at a moderate pace.
The tires lose some of their smooth handling on snow, and braking distances increase significantly. While it's possible to use these tires in winter, we wouldn't recommend it.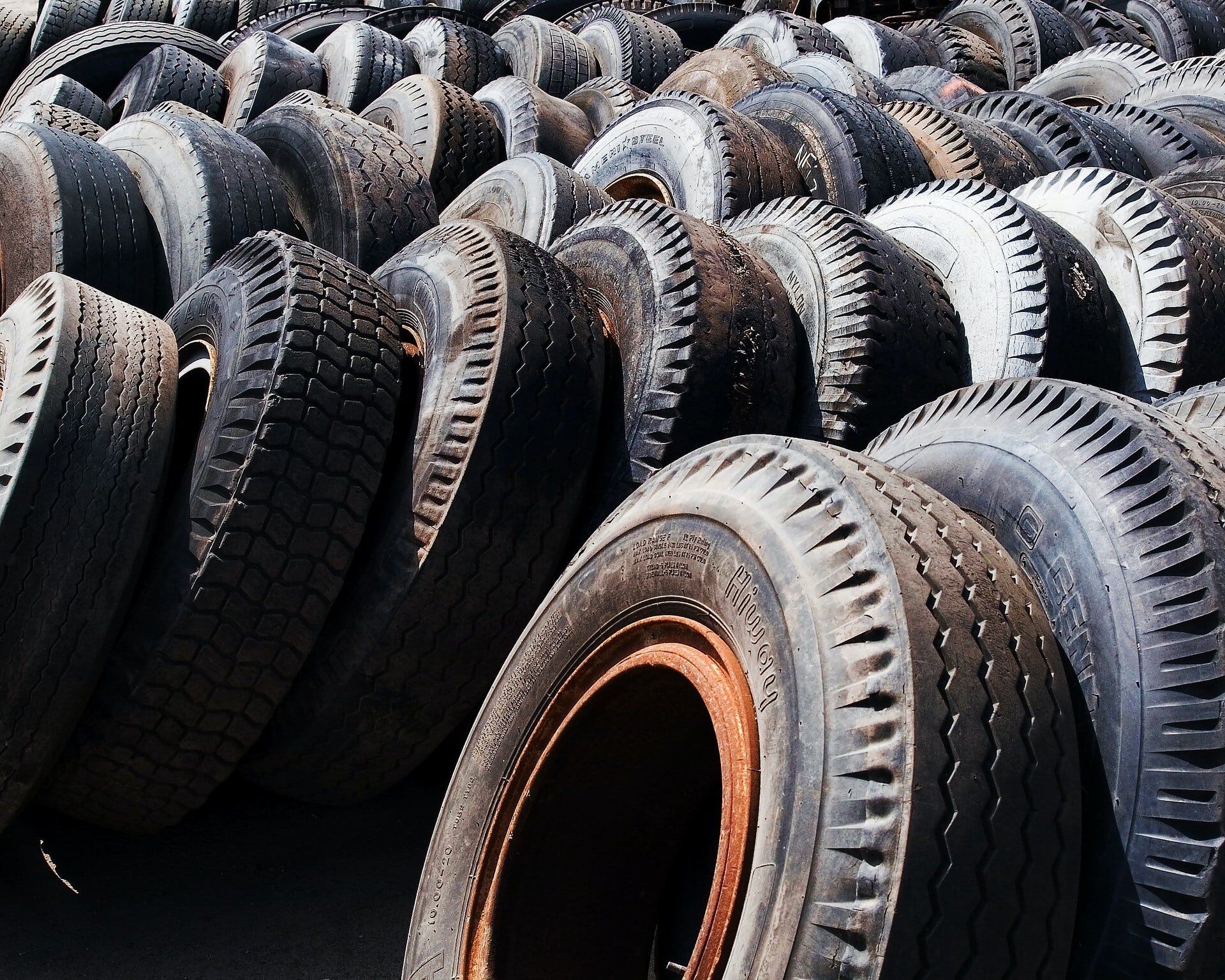 Comfort and Noise
Yokohama
This model isn't the most comfortable Yokohama tire in the world; customers recommend the Geolandar H/T tires for that, as they're made to cruise along the highway.
However, the exact model we're looking at is far from disappointing. They're smooth, but as you speed up they get bumpier—as we stated earlier, they're not perfect for going at speed.
They also get louder the faster you get, but they start off pretty quiet. Some customers state they're generally quieter than other all-terrain tire models from various brands.
When you drive slowly, they're whisper-quiet. Great for driving up to someone's house for a surprise visit, or taking an infant for a drive to get them to fall asleep.
Michelin
Customers describe the Michelin tires as quiet and comfortable. There's a general growl, but it's incredibly slight and remains unobtrusive. If anything, it sounds like ambiance paired with the sound of the engine and any wind whipping by.
As for smoothness, it's excellent. You won't feel the impact of any small debris at all. With potholes and larger debris, you'll feel it but not in an uncomfortable, vibrating manner.
It's an easy ride you could fall asleep during—but try not to, if you're the one behind the wheel!
Warranty
Yokohama
These Yokohama tires have an excellent tread life, backed up by a fantastic warranty. There are two versions of this warranty you can avail of.
On P/E-metric sizes, you get a 60,000-mile limited treadwear warranty. If you choose an LT-metric size, that decreases to 50,000 miles.
Michelin
The Michelin tires are more simple, with a 60,000-mile treadwear warranty across all sizes and tire types.
Compatibility
Yokohama
This tire model comes in 15–20 inch sizes and is compatible with a high number of vehicles from the following brands:
Toyota.

Chevrolet.

Nissan.

Dodge.

Kia.

Ford.

Jeep.

Ford.

Infiniti.

Honda.

GMC.
Michelin
These Michelin tires come in 16–20 inch sizes. They're compatible with various iterations of the following:
Toyota.

Chevrolet.

Ram.

Dodge.

Nissan.

Ford.

Lincoln.

GMC.

Kia.

Honda.

Kia.

Eep.

Infiniti.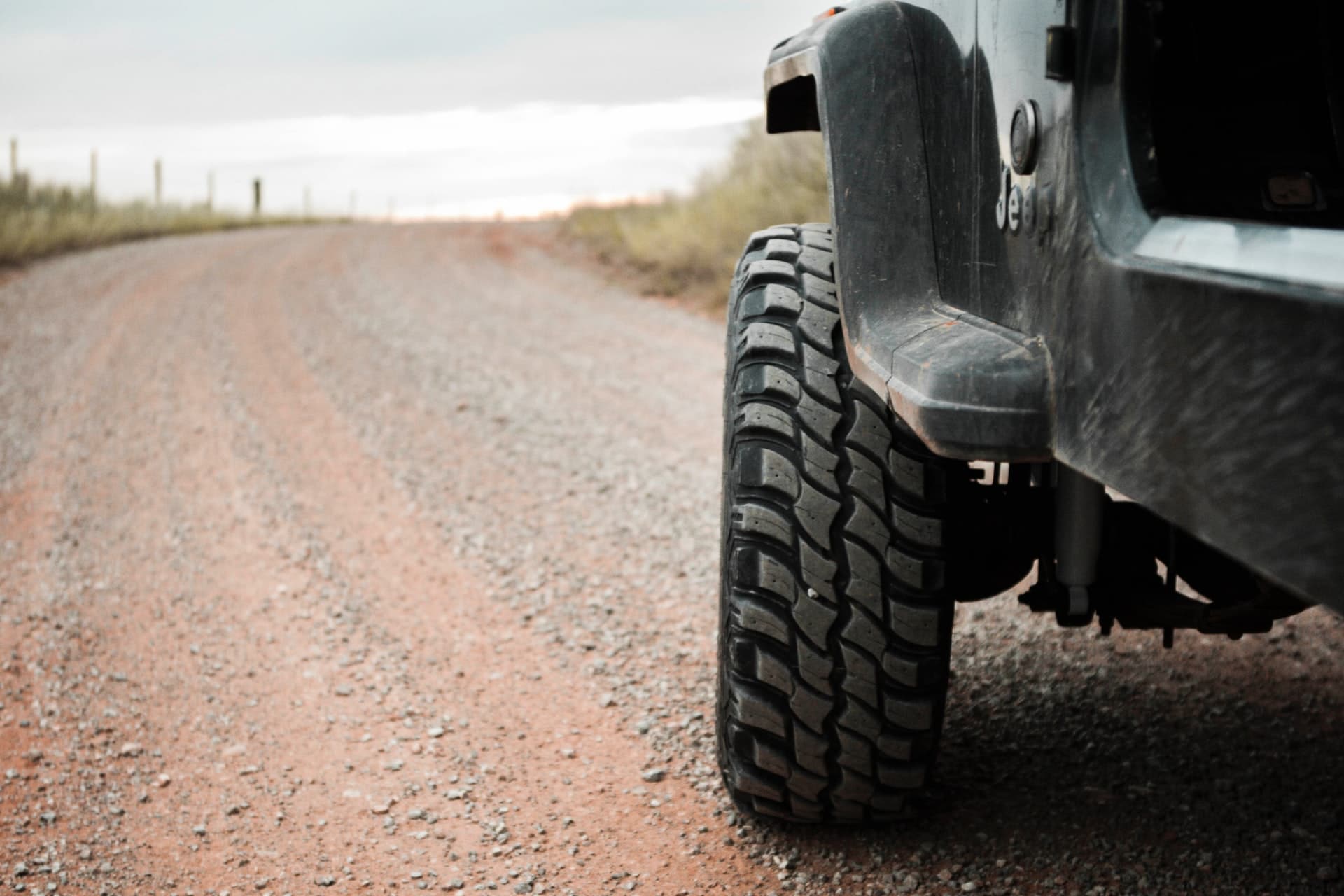 Winners
So, with everything out on the table, who wins in each category?
Dry Performance
Michelin is the winner in dry performance. You can travel fast and seamlessly, with superb handling throughout. Yokohama is a little behind with the swift handling.
Wet Performance
Michelin wins again here, as the tires lose nothing when the road is wet. As Yokohoma's grip decreases, the brand falls slightly behind.
Winter Performance
On the other hand, Yokohama wins in winter, effortlessly plowing through the snow with impressive handling and even some speed.
Michelin's braking distances just aren't up to scratch.
Comfort and Noise
The brands are equal in comfort and noise. Both brands are quiet and smooth, with customers finding no fault and very little difference between the two.
Warranty
Michelin has to win as far as the warranty is concerned. The difference between the brands is minimal, but you can't deny Michelin keeps things simple and fair across the board.
Compatibility
Yokohama has more sizes, but Michelin is compatible with more vehicle brands. This one's a draw.
True Winner
Based on the criteria in the seconds above, Michelin wins out over Yokohama—but each win is so marginal it barely makes a difference.
Either brand is fantastic and it's mainly up to preference if you've used both and can't figure out which is better. Which do you like more?
As a first time shopper, then Michelin is king—but again, only by a hair.
The Bottom Line
Yokohama and Michelin tires are both incredible, and any difference between them is very, very difficult to detect once you're actually on the road. Customer descriptions do give the winner away, but neither brand comes close to being bad.
While Michelin won the battle, you can still put Yokohama up against many brands and have it come out on top. And if the price is your deciding factor, then you can choose Yokohama without any sacrifice whatsoever.